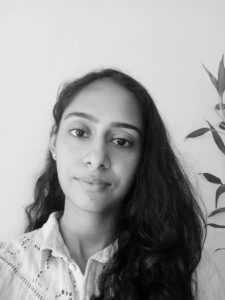 Hi there.
First-time author, I am venturing into the literary world with great enthusiasm, presenting my debut novel, Descendants of Zaylon- Cynthia's Compass. Though I am new to this realm, I am absolutely certain that I was a prolific writer in a previous life.
I find solace and inspiration in the pages of chick lits and fantasy fiction. To me, chick lits are a true form of literature, while fantasy novels are non-fiction from parallel universe.
Academically, I have pursued degrees in Computer Science engineering and business administration, and I work as a marketer. Despite my background, writing is my ultimate passion and ikigai, and one way I can make a positive impact on the world.
I am a hopeless romantic and "Dandelions" is my go to song for every problem in life. I like the idea of unicorns and think they are magical, beautiful, and fleeting, so I named my blog on them. I have liked writing from a young age. My first poem was at the age of 9 titled "Love Yourself". I have grave suspicions that this is where Justin Bieber got the inspiration for his song.
P.S. To share my stories with the world, I have chosen the pen name Jillian Lovegood.
More About Me
My Likes
Star Gazing
Walking Through Nature
Listening To the Waves of the Ocean
Reading
Eating Healthy
My Dislikes
Lizards
Crying Babies
Unkempt Wardrobes
Mean People
Routines & Monotony
I Dream of
True Freedom in Every Sense (Not Just Make Believe)
Enriching People's Lives
Giving Back To Nature
Experiencing the new & Living an Exciting, Enterprising, and Fulfilling Life
Jack Harper-like Soulmate
I am grateful for
Having access to books, movies, and other works of art
Being able to travel to amazing places around the world
Annoying family and friends
Delicious food that I get to eat each day of my life
Meeting people that I run into and for the ones who stay back
To get in touch with me, you can mail me at authorjillianlovegood@gmail.com