Visiting Dubai last year was an extraordinary and all-round experience. However, I will be frank, when I was a week away from the trip, I was having second thoughts about the culture, travelling within the city and the overall entertainment factor.  As soon as I stepped into the Dubai airport, I could feel a cosmopolitan vibe with a middle-eastern touch. I visited in the month of March when it was just starting to get blazing hot.
Best Season To Visit: September to March. In case you're okay about melting away and disappearing into thin air you are good to go any time of the year.
I stayed in a hotel in Bur Dubai, which I found rather conveniently located near to the airport, Jumeirah Beach, Creek, Al Karama and Deira. I am a budget traveler and hence avoided extravagant hotels.
Costs and Expenses: The fabulous thing about Dubai is that it has all kinds of hotels, cuisines, and indulgences, and everything depends on how much money you are willing to shell out. You may choose from ultra-luxury hotels and resorts to basic utility accommodations.
Modes of Transport: Cabs and Metro are convenient and mostly inexpensive. In case you are willing to go frugal on transportation, you can go for occasional trips in buses and sparse excursions on foot. You will be able to manage well.
Lets dig into the list of 10 Wonders of Dubai that are spectacular in every sense and worth the time and every last penny that you spend on them.
1. Jumeirah Beach
This white sand beach with pristine clear waters and a view of Burj Al Arab is a gorgeous place to spend your day at. The beach is speckless, and so are the amenities. You can lie on a sunbed all day long, order food and drinks or go for water sports. The color of the water is for one to be fancied.
2. Desert Safari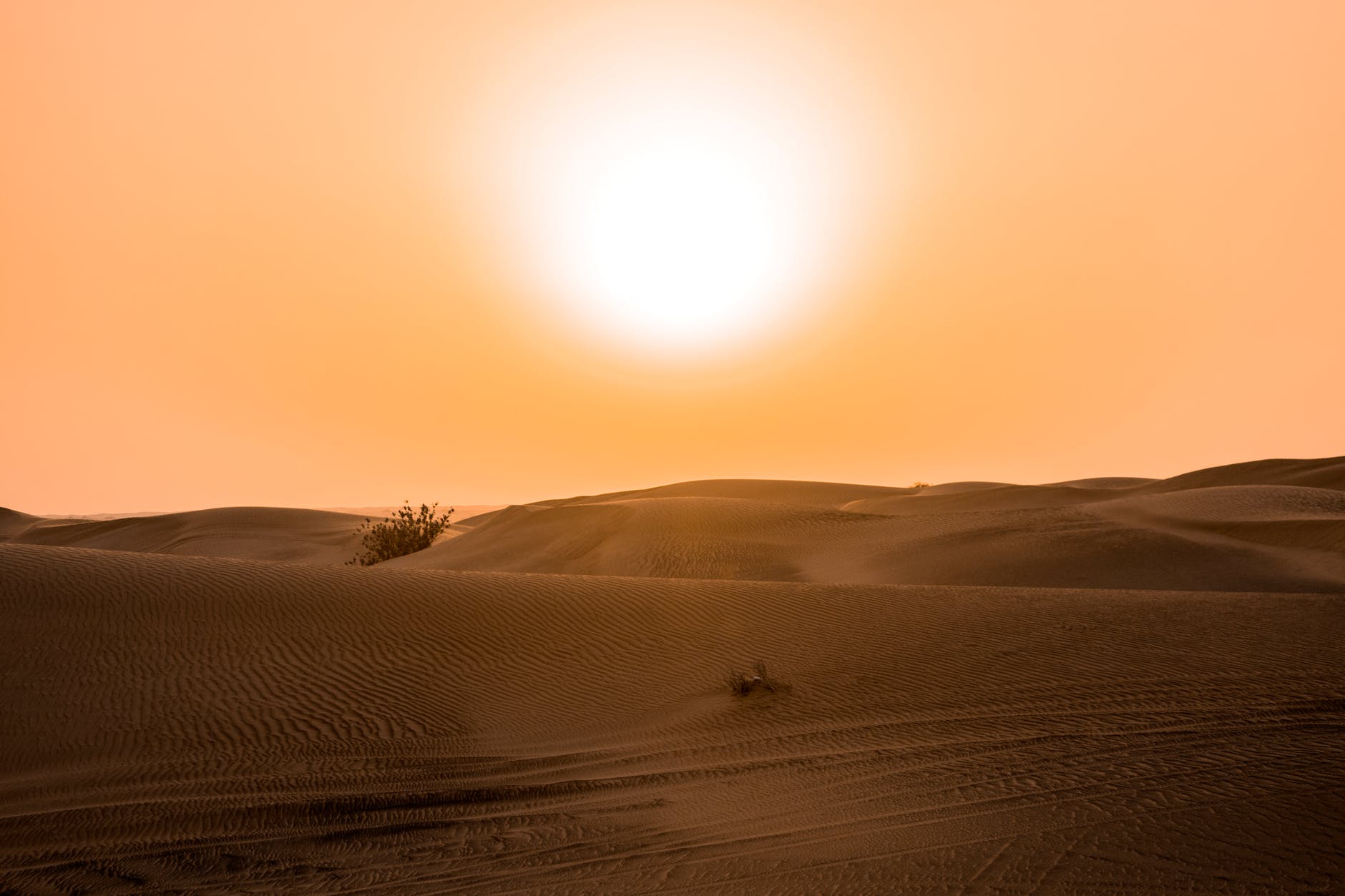 This is one hell of an experience with dune dashing, quad biking and sand boarding. You can choose to camp in the wilderness of Arabian Desert and experience the culture with Belle Dancing, Arabic Food and interesting traditions. You can go for a morning safari as the desert is picturesque at the time of  sunrise.
3. Theme Parks And Adventure Parks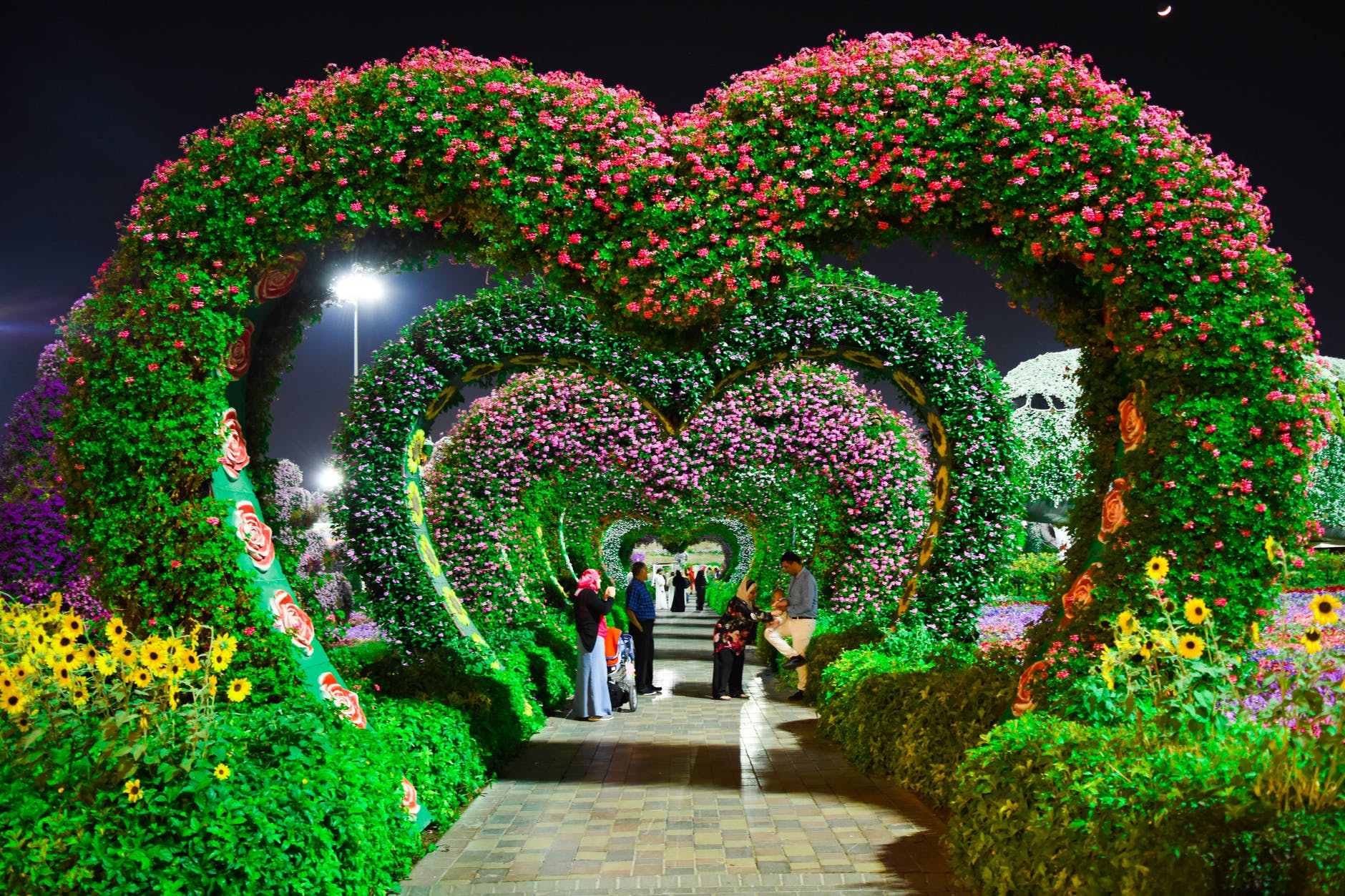 There is no dearth of beautiful, imaginative and tastefully built parks in Dubai and it's difficult to choose one over another. Al Safa Park is a gorgeously designed park which not only offers scenic beauty of a lake and lush green landscape but also all kind of sports and activities for the sports enthusiasts. You can also view Dubai Skyline from here. Miracle Garden, Butterfly Garden, and Dubai Garden Glow are intricately planned and exquisitely landscaped and you should get an eyeful of them.
You can visit Zabeel Park to see Dubai Frame which helps you juxtapose Deira with modern Dubai.
If you are a fan of water rides, you'll find all kinds of them in Wild Wadi Waterpark and Aquaventure Waterpark.
4. Dhow Cruise And Dubai Marina
The boat cruise through Dubai Marina will take you through the "bohemian" Dubai which Dubai Marina is. You'll be able to see the awe-inspiring and incredibly luxurious buildings. The boat cruise is a couple of hours long which offers dinner and entertainment. After the cruise, you can enjoy the famous Dubai Marina nightlife or walk along the yachts and the lively bars and cafes.
5. Dubai Skyline
Would you believe if I tell you that Dubai was once a fishing village? That Dubai now is  a scintillating metropolis with the tallest buildings of the world. The cutting-edge and ultra-modern architecture sets the city apart. Burj Al Arab, which stands 321m long, is a gigantic sail-shaped hotel. It sits on an artificial island (correct, the island is artificial. Dubai has two artificially built archipelagos: one in the shape of a palm tree and the other one depicting the world map).
Burj Khalifa is the tallest structure in the world with a height of 828m and floor count of 160 floors. There's an observation deck at the 124th floor approximately half a kilometer above the ground.
6. Malls of Dubai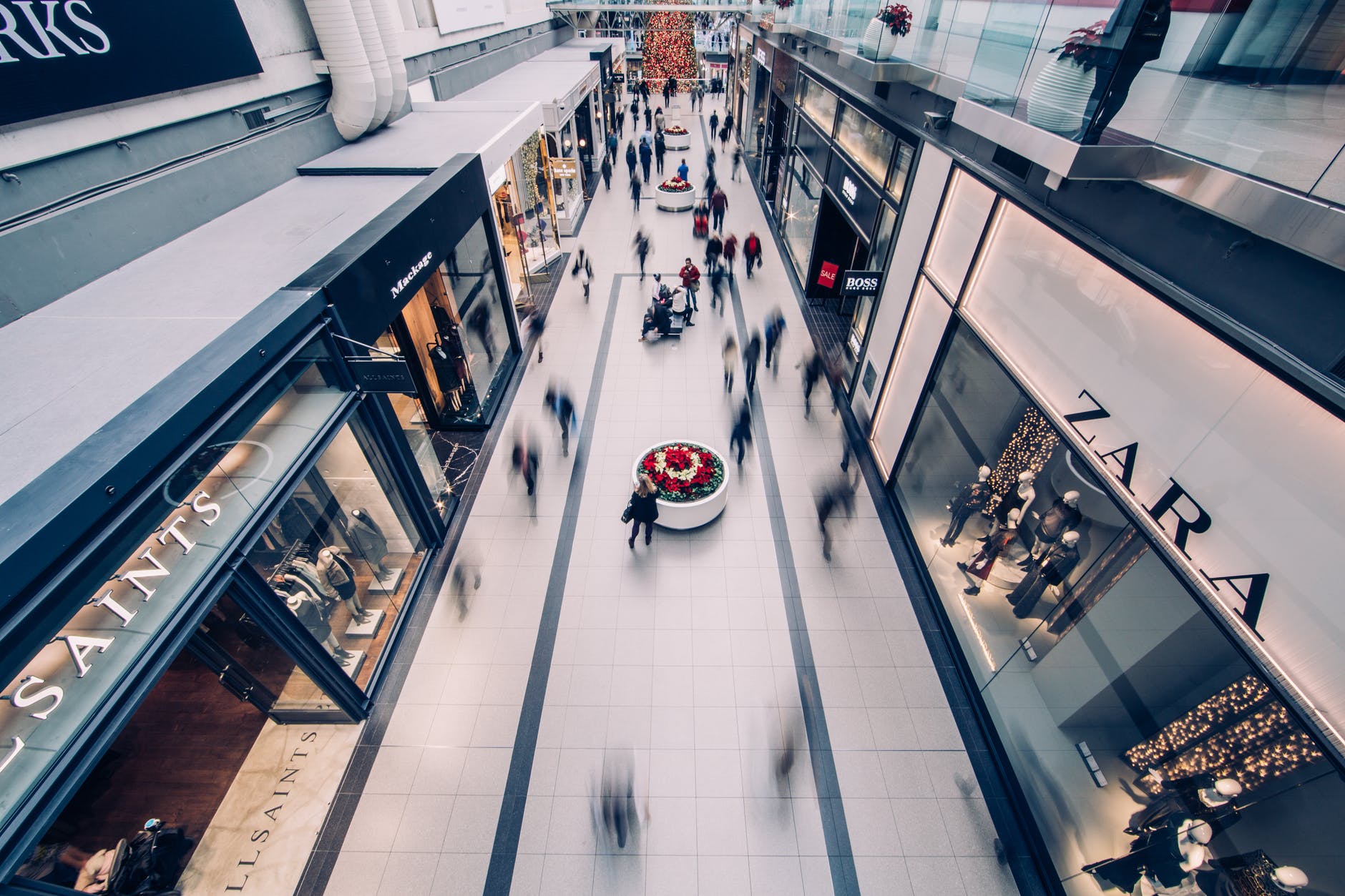 Dubai has the fanciest of malls, and you can find the most exclusive luxury items under the sky in them. There's humongous Dubai Mall, lavish Mall of Emirates and, at the same time, let's not forget Al Karama (not a mall). Al Karama is among the oldest street markets of Dubai. The vibrant storefronts, unique fashion commodities and ultimate gift items and souvenirs can be seen here. When you visit the place, you'll know why it maintains its appeal amid the malls. Dubai Mall is the largest mall in the world with an indoor ice rink and the famous Dubai aquarium. The mall is so enormous that you cannot tour the entire place in one visit. In fact, you need to plan your time out before you venture into seeing the mall. It sits next to the Dubai lake which hosts the Fountain shows. Mall Of Emirates houses Ski Dubai and many other indulgences. These malls are more experiential than shopping avenues. The food courts are enormous and offer a variety of delicacies.
7. Fountain Show
The fountain shows are mesmerizing. The show staged on the Dubai lake, next to The Dubai Mall and Burj Khalifa, the choreographed colorful water jets shoot up to a height of to 500 ft. Like most of the other things in Dubai, this fountain is the largest colorful dancing fountain in the world. I guess they use a mix of music ranging from arabic to classical to contemporary. The vividness of the fountains will stick with you for a long time to come.
8. Road Trip To Abu Dhabi
How is it a wonder of Dubai is what you're wondering right? Well, they are almost next door neighbors. Anyway, a road trip is an imperative part of any tour, and Abu Dhabi is one hell of a destination. The route up to Abu Dhabi is smooth and fast moving unless you are traveling over a weekend. En route you'd spot some of the world's most expensive cars. I headed to the Corniche beach in Abu Dhabi which is another breathtaking beach, tidy, long and with decent amenities. Corniche beach is a place to carry along a picnic basket, card games, frisbees or whatever you prefer. Or you can simply opt for some locally available water sports options. You'd be able to spot ultra-luxury yachts lined up along the shore. After enjoying the sunset at Corniche, you can perhaps head back to Dubai.
9. Sheikh Zayed Grand Mosque (Abu Dhabi)
Though not in Dubai, it's a too much of a prize to be missed because of distance. Grand Mosque is open for everyone to appreciate the astonishing paradise-like structure built with speckless white marble and embellished with colorful floral patterns in the courtyard area. The four minarets, which stand 107 m tall, on the four corners of the courtyard, add a sense of wholesomeness and exquisiteness to the entire structure. It is a modern gem with elaborate design and elegant decorations like the exuberant chandeliers and columns.
10. Aquarium And Under-water Zoo
Dubai Aquarium takes you to an entirely different world. Everything in Dubai is majestic in terms of size and style, and so is the aquarium. It is home to thousands of aquatic animals across 140 diverse species. Can you believe that 300 sharks live in the aquarium! There are plenty of pricey activities to do like a stroll through aquarium tunnel, do a crocodile tour, and ride an aquarium glass bottom boat. So you see, the Dubai aquarium offers these unique and over the top experiences.
All along my travelling in Dubai, I was pleasantly surprised to see the tall palms and tree lines along the roads and pretty flower beds at the roundabouts because Dubai is supposed to be a desert. Dubai is no less than a masterpiece and a man-made miracle and I'd sure like another trip some time soon.
If you liked the post, please like, share and subscribe.
Keep Reading. Chao!