If you haven't read all of these books already, then you might want to. These are some of the greatest books of our times IMO. They are magical, heart-warming, intriguing and unforgettable, and will immerse you into their worlds You'll lose a part of yourself to them forever.
I've read most of them more than once, and feel as happy reading them for the nth time as I did the first time. I think these books are  gems in several respects, they are unique and they can be enjoyed by anyone. (However, book lovers know there aren't any best books. Every good book leaves an indelible mark on our hearts and minds unequivocally.)
1. Harry Potter Series
I was 13 when my friend gave me the first harry potter book. I was through and through a non-reader and the only books that I read were for exams. Since it was the first time that she had really insisted on something, I went home and started with the first chapter right away. Vernon Dursley was pondering over matters of "concern" while returning to his home at Privet Drive. I was kind of getting bored and was almost about to chuck reading. But before I could give up, I turned to the page from where there was no turning around. I met harry potter and immediately befriended him. Since that moment, I have been mesmerized by the series.
The incredible characters don't remain a work of mere fiction. They become an integral part of your being. Hogwarts School, Diagon Alley, 9 and 3/4 won't be just figments of imagination. They become places that breathe life like any place you've ever been to. JK Rowling has created this magical, incredible and bedazzling world of harry potter and hogwarts which will (even if you are a tree) create a place in your heart and mind for the rest of your life. You may be any age or may like any genre, this book series is unbelievably glorious. It is a story about love, friendship, kindness, courage, and standing up against evil.
It is unfathomable how J K Rowling authored a series of 7 books each of them exceptionally amazing without losing consistency in character portrayal and overall storyline. There's nothing much that I can say about the Harry Potter series , just thst it's incredible and not to br missed. First Book of Harry Potter series is Harry Potter And The Sorcerer's Stone.
Buy Harry Potter And The Sorcerer's Stone From Amazon
2. The Hitchhiker's Guide To The Galaxy
This is one of the funniest and most imaginative books you'll ever read. Seconds before the incomprehensible destruction of Earth, an earthling, Arthur Dent, escapes and ends up in a spaceship with an alien, a friend he made on Earth only a few moments earlier. That was the beginning of his hitchhiking adventures through the universe. The book is brilliant and is an ultimate concoction of humor, adventure, ingenuity and science.
, a sarcastic and cynical robot, is the funniest creation of all times. His certain dialogues in the book will kill you with laughter. It's hilarious to read the feelings and contemplation of lifts (or Happy Vertical People Transporters) and doors. You will also end up thanking your stars for letting you have tea with ease because Arthur Dent's encounter with a tea dispenser (or Nutrimatic Drinks Dispenser) is far too complicated than you can imagine. However, what is most interesting in the series is how Adams represents his world views whether it be religious, societal, philosophical or political through satirical representations of the organizations, people, and systems that Arthur encounters.
Buy The hitchhiker's Guide To The Galaxy From Amazon
3. The Millennium Trilogy
Okay, this one's intense. Really intense. It has one of my favorite character of all times who is also one of the most compelling and intriguing protagonists you'll ever come across. Salander, an infallible hacker, is the star of the Millennium trilogy. She is immensely smart, heroically bold and unimaginably prone to trouble. Mikael Blomkvist is an investigative journalist with unmeasured integrity and eye as sharp as a hawk. Once you are through a threshold of a few chapters, you'd crave to read about Salander and esp. you'd die to read exchanges between her and Mikael Blomkvist. It's a fast-paced, content-intensive, thrilling crime fiction that you'll keep devouring until the very end. The first book of the series is The Girl With The Dragon Tattoo.
Buy The Girl With The Dragon Tattoo From Amazon
4. Jane Eyre
I have never met a woman like Jane Eyre. I want to be a woman of spirit and high standards like her.  Jane Eyre is the quintessential strong independent woman who stands up for herself right when it's needed and difficult. Rochester and Jane's love story is a special one.  They are equals, and their relationship feeds on mutual respect and understanding. While their intelligent exchanges are exciting and their intellectual compatibility interesting, both of them are fiercely independent and self-respecting people to let love obstruct their free thinking. How you'd wish every love was as selfless as this one.
5. A Man called Ove
It's as magical as a book can get. Ove is an old man who recently lost his wife and is unpopular in his neighborhood for being a grumpy aging man. It's really moving to see him get through life and in the process heal himself. His encounter and growing acquaintance with his new neighbors and a cat are engaging and heart-warming. It is a thought-provoking and reflective story which is going to make you think about how life morphs us, what is necessary and what is not, and how mysteriously miraculous it is.
Buy A Man Called Ove From Amazon
6. Eleanor Oliphant Is Completely Fine
Eleanor Oliphant is the most lovable character ever written. Her social ineptitude, nonindulgence in human set-ups by virtue of the person she is, her quirkiness and her profound emotional self, made me empathize and connect with her well. She has been living a routine which involves minuscule social interaction except for a weekly "call" with her mother. Eleanor Oliphant thinks she is completely fine with a life like this until one day she has to face a difficult reality about herself and her way of life. It's a happy-sad story and will make for a delightful read. I am begging for a part 2. Are you listening Gail Honeyman?
Buy Eleanor Oliphant Is Completely Fine From Amazon
7. The History of Love
The History of Love is a beautiful creation by Nicole Kraus. The story revolves around a book of love, written by one of the main protagonist Leo Gursky when he was 20 years old, for and about Alma. He is an old dying man now, but his love for Alma has survived all these years. He is unaware that his book was published. Little Alma, named by her father after "Alma" in the book, is another endearing character in the story. After her father dies, she ventures out to find a husband for her sad, ailing mother. Zvi Litvinoff, publisher of the book, with his doting wife create a distinctly perfect love story. The book magically intertwines the lives of the protagonists with Leo's book and gives you an insight into what real love could be.
Buy The History Of Love From Amazon
8. Memoirs of Geisha
This one takes us through the world of Geishas, female entertainers in Japan who were willingly or unwillingly trained in singing, dancing, and present-ability to become objects of desires and puppets of men who could afford them. Well, I guess, I am sounding a bit of a "feminist"; but that's how it really was (at least in the book). The protagonist Chiyo, when she is still a child, is sold and made to live through "horrors" and pressures involved in the process of becoming a geisha. The book explores her life as she grows up and becomes old while giving us an insight into a wholly new world and existence which is beyond our imagination. Memoirs of Geisha is an absolute page-turner and thoroughly fascinating.
Buy Memoirs Of Geisha From Amazon
9. Wonder
Wonder is quirky, delightful and emotional to read. A little boy August Pullman, born with a facial difference, faces challenges when he starts going to a school. Until now, he was home-schooled, and hence, in a safe place of not being looked at and judged. But now he has to go out and face his peers. The book is beautifully written and has adorable characters. You can easily relate to each one of them. There's a bit predictability in the story, and prima facie it does appear a cutesy book. But it's a wonderfully written book. R J Palacio has tastefully  narrated the little boy's story with right humor, message, sweetness and emotional roller coaster of emotions.
The book  will make you feel as if you are sitting warm and comfortable in front of your fireplace, with a bowl of your favourite soup, and wondering how good and nice the world is.
10. Wild
It's a remarkable read, pleasant and inspiring. A woman takes up the challenge to hike through the pacific crest trail unprepared with no backpacking experience and that too all by herself. Her life has irrecoverably fallen apart and is beyond measures messed up. She has been going through prolonged unresolved emotional trauma, but she chooses to take up this hike and live through the dangers and challenges along her journey. Her course is moving and encouraging and takes her to a better place emotionally. It's really heartening to see how she finally got over her demons by facing them head-on.
Buy Wild From Amazon
11. The Help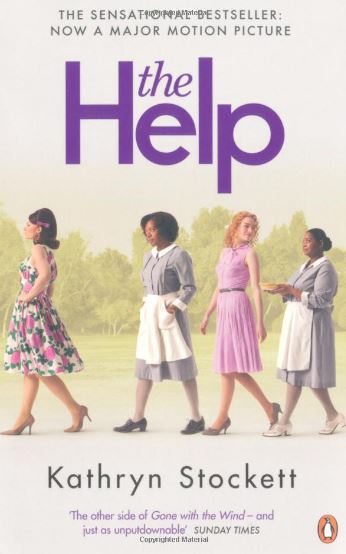 The book has exceptionally well-written characters, a fast-paced plot and meaningful storyline. The help is a historical fiction centered around the lives of poor African-American women in 1900s in Mississippi region working as domestic help in rich white households. Kathryn Stockett has thoughtfully written the book that tugs at your heartstrings.
The three central characters, two African-American help and one young white women who authors their journey, take us through a joyous ride of harsh realities of discrimination and drudgeries while being funny and light spirited. Aibleen is a caretaker of children of the white families while Minny is a cook with a reputation for being hot-headed. Both have lifelong experiences of struggle at work and their homes. Skeeter is a young aspiring writer who was taken care of by a black woman when she was a child. She empathizes with the women, and decides to write about the hardships and discrimination faced by the maids. These women, with the help of others, set out to change the status quo for the better.
12. Pride and Prejudice
This is one of the most popular works of Jane Austen. Pride and Prejudice is basically a love story of Elizabeth and Mr. Darcy, both of whom are perfect in their imperfection and a match made in heaven. All the characters in the book are pointedly described and uniquely human such that even the shallowness of Mrs. Bennet is engaging. The relationship they share with each other makes the story utterly light-hearted, amusing, endearing and credible.
Although my preference over this book is Emma, Jane Austen's another popular work, Pride and Prejudice is especially interesting and has a unique charm with it's blossoming love, enticing conversations and a roller coaster of a courtship period.
Buy Pride And Prejudice From Amazon
Did you like the list of best books? Do you think I missed out on any of your best books? Then kindly comment. In case the list resonates well with you, please like, share and subscribe.
Keep Reading. Chao!