Who doesn't need snacks to much on whether while watching a movie or working in the office or just sitting and chatting with friends? These in-between meals are pretty much a part of everybody's life, so here's a list of my top ten crispy, addictive, healthy and DIY munchies. There are no doughnuts and cookies on this list of healthy snacks, but there are savories that will make you feel as good.
1. Air Popped Popcorn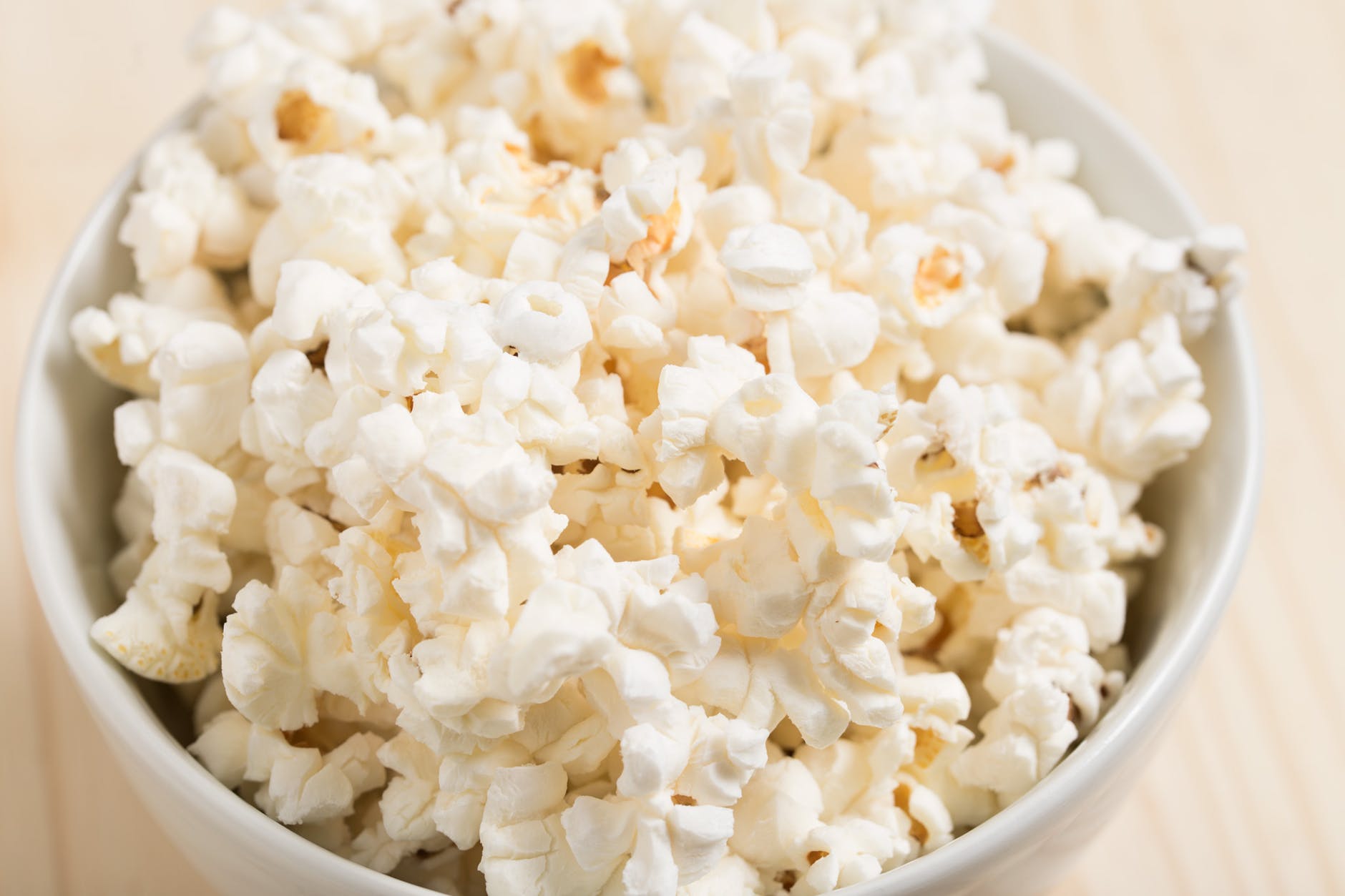 Well, to pop the branded, flavored, microwavable popcorn is okay, but to make your own fresh popcorn is divine. Since most us have done the former, here's a quick summary to do the latter.  You'll need fresh popcorn kernels and a pan with a lid. Heat the kernels in the pan with the lid on, and keep shaking the pan. In a few minutes, you'll start hearing a popping sound. Congratulations, you are on the right track. Keep shaking the pan with the lid on until the popping sound stops. For flavor, add butter, salt, and pepper along with the kernels.
2. Roasted Peanuts
Whether you roast the peanut shells in an oven or on a low flame, make sure they are golden-brown and crispy before you are done. Even slightly under-roasted peanuts will take the pleasure away. Surely you can see how finicky I am about it, but roasting is actually an art. Overdo it, and it'll suffocate; under do it and it'll never be good enough. Don't forget to add some salt and seasoning of your choice. This one's my favorite healthy snack.
3. Baked Potato Chips
Everyone loves potato chips. So, for the more calorie conscious, baked potato chips are a good alternative. Although it's a bit of a process compared to other options on the list (took me 40 mins), you can make it on a weekend and store to be consumed over the week. After baking the lightly-oiled and salted potato slices, you can add a seasoning (baking with the seasoning, may burn it, if temperature is not properly moderated). My favorite ones are mint and cajun seasonings. You can easily find a range of seasonings in your supermarket and experiment to find the one you like the best.
4. Toasted Chickpeas
This one's a powerhouse of health. The great thing about these munchies is that you can store them in airtight containers, and they'll retain the goodness for as long as a month. Oil the chickpeas, mix them with salt and seasoning, and bake them in an oven. Eat when still warm. You're sure to get addicted to it.
5. Nut Bars
Can you imagine cashews, almonds, rolled oats, chia seeds, pumpkin seeds, golden raisins, chocolate chips glued together with maple syrup and honey into a bar. This is easy to make and one of my favorites. All you got to do is mix it all (add and subtract as per your taste), bake it and refrigerate it. This is gonna take about 45 minutes of your life, but keep you energized and satiated for at least a month, if stored well.
6. Flavored Fox Nuts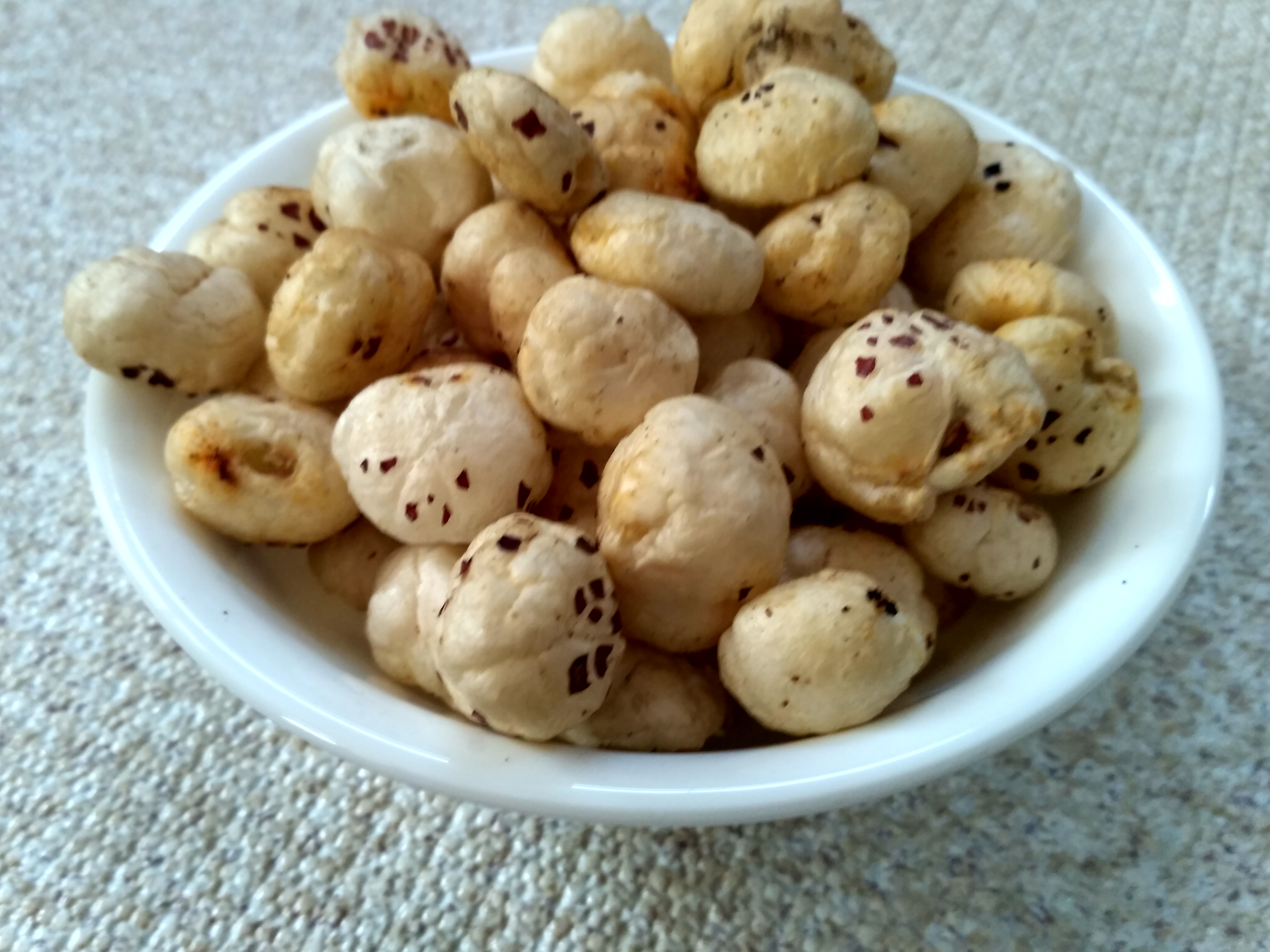 This one's surprisingly the most addictive munchy on this list. They're rich in essential vitamins and minerals. In fact, it's recommended to consume a handful of them every day. All you need to do is roast the lightly-oiled fox nuts, till they are brown and crisp. Once they cool down, they become even more crunchy. Add seasoning of your choice.
7. Fruits and Vegetable Bowl
It's colorful, fresh and hundred percent nutritious. Put together a bunch of sliced fruits of your choice. You can also have cucumbers, carrots and cherry tomatoes. Add salt and pepper if need be. Nothing can beat this one when it comes to taste and health.
8. Roasted Mixed Nuts
You got to keep a jar full of it at all times. Blend olive oil with salt and seasoning of your choice, pour it over mixed nuts and toss the mixture. Roast the flavored nuts till they become crisp and toasty.  Have a handful, once they cool down.
9. Flavoured Corn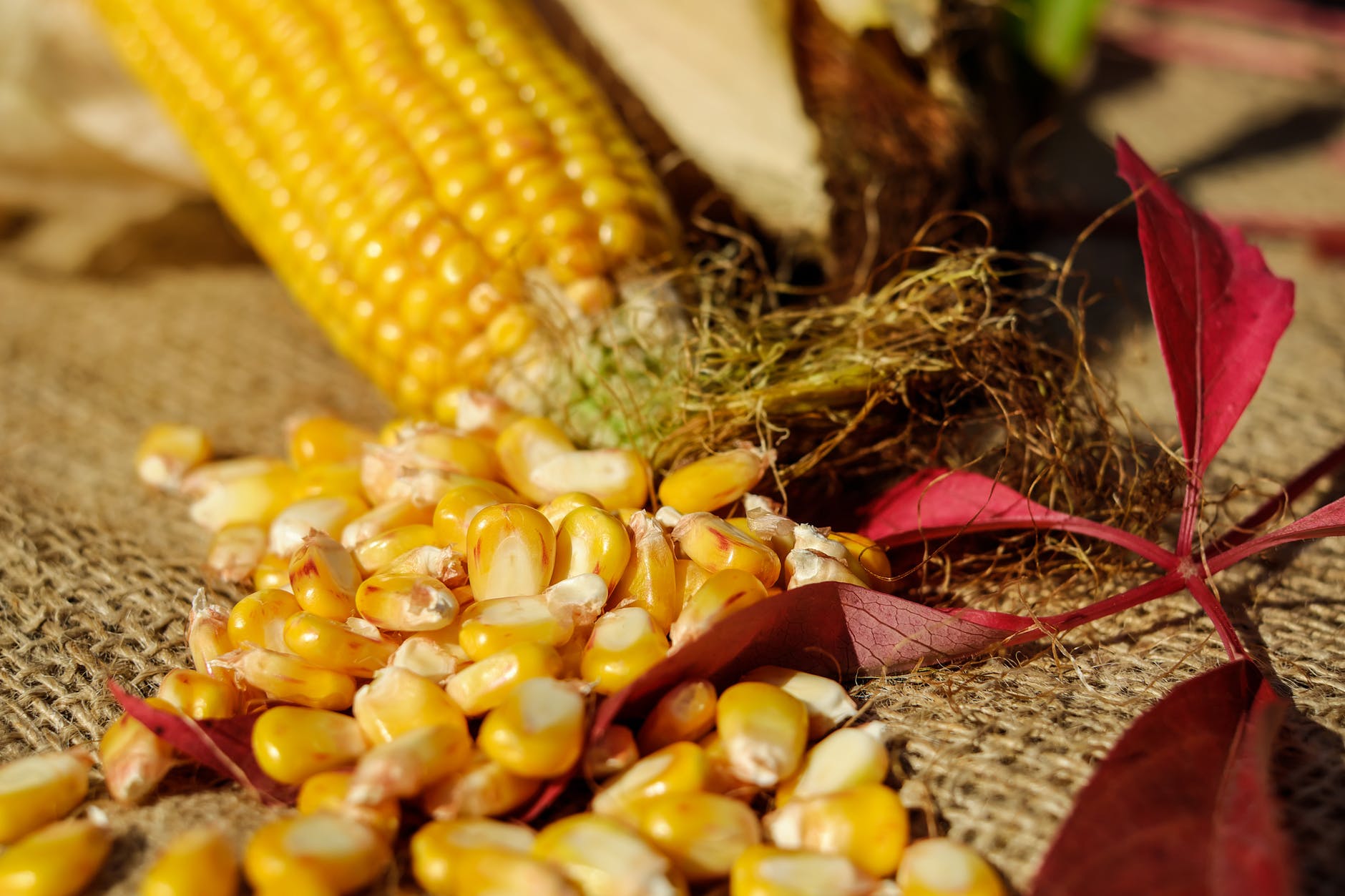 I love this one. It will hardly take 10 mins to make flavoured corn.  Boil the corn kernels for a few minutes till they become soft. Drain them, add some lemon, salt and seasoning to them, and toss the mixture well. It's tastefully sweet, sour and spicy. Top that with it's innumerable health benefits.
10. Roasted Soy Nuts
Soy is cholesterol free and low in saturated fat. At the same time, it's heavily loaded with proteins. The process to prepare this one is simple and direct like others, and it's pretty much a repetition. Oil the soy nuts, add salt and seasoning. Roast them until golden-brown. Finally, eat them voraciously!
Important notes:
You can either roast in an oven or on a low flame
While roasting in oven, mix the item with oil, salt and seasoning before roasting. Temperature moderation while baking is essential or your seasoning may get burnt.
In case you are roasting the item on a low flame, don't add oil and seasoning before roasting. The seasoning will get burnt. In this case, only once you are done with roasting the item and removed it from the flame, add a mixture of olive oil, salt, and seasoning to it, and toss the mixture well.
The preparation methods are directional. You may look for details (like temperature for baking, exact measures and quantities) online.
These are few of  my healthy munching options. Do let me know if there are any of your favorites featuring on this list or in case you tried to make any of these. Post your suggestions on the comment box below. If the post resonates well with you, please like, share and subscribe.
Disclaimer: Some of us might be allergic to certain food items. Kindly consult a specialist before consuming anything that doesn't suit you.
You also like the post on healthy breakfast options.