Are you planning a trip to Europe? You're certainly in for a fabulous time. Most cities in Europe, designed during the medieval times, have a town square. It served as the trade center of the city, and the city expanded around it. The traders and travelers visiting the city did business here. You'll find many quaint and critical pieces of architectures around these old squares. However, Gothic and Baroque are not limited to any one part. These, along with the modernist structures adorn the entire cities and there's no way you are getting enough of it in just one visit. The rich and diverse culture, majestic architecture and the natural beauty of these cities offer inordinate amounts of pleasure. In the old parts of these cities, you will fall in love with the winding alleyways, charming little shops, the aroma from cafes arrayed along the streetways and friendly vibes of the neighborhood. The delicious specialties, talented artists and performers around and a vibrant atmosphere will give you memories to savor for a lifetime. You may take a free walking tour or else rent a bicycle to explore the city and blend in with the prettiness.
1. Amsterdam, The Netherlands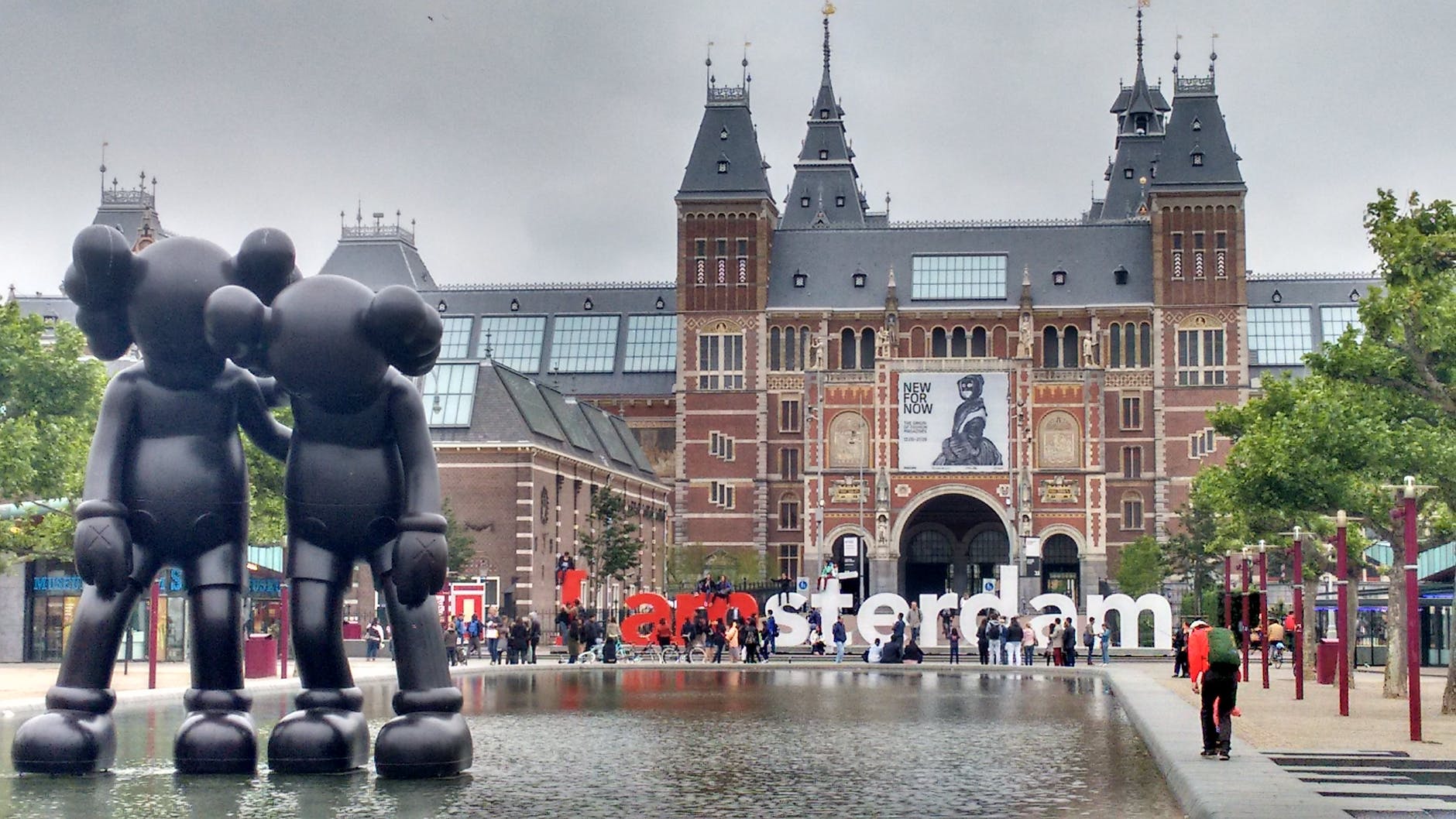 Will it be an overstatement to say Amsterdam is the happiness capital of Europe? I guess not. The city is colorful, scintillating and exuberant. When in Amsterdam you've got to get a bicycle. Although the city transport is exceptional, Amsterdam is a small city and navigating it on foot or bicycle has its own charm. The city has an extensive network of canals and nice-looking bridges that make the city look scenic.  You'll get a countryside vibe during the day esp. when you are walking on the cobbled streets along the canal and passing the gabled-faced narrow houses. At night, it's a different city altogether, with the famous red light district, over the top nightlife and I-am-sexy-and-I -know-it kind of vibes.
2. Berlin, Germany
Once, you've been around the city, you'll become Berlin's. The vibes of the city are too strong to go unfelt. The Holocaust Memorial, Brandenburg Gate and of what remains of Berlin wall are reminders of what the city went through and what it has survived. A beautiful melancholy is easily discernible. At the same time, it's artsy, modern and glamorous, and has an exceptional nightlife, phenomenal food and astounding structures like Berliner Philharmonie.
3. Salzburg, Austria
You'll be struck by the beauty of Salzburg. Salzach river flows right across the city separating 17th-century Baroque architecture from the one more recently built. It's a feast to the eyes to see Fortress Hohensalzburg on a hilltop in the foreground, surrounded by mountains. You'll get a perfect balance of scenic beauty and architecture. Oh, and, the beauty of domes and spires is sprinkled all over the city.
4. Florence, Italy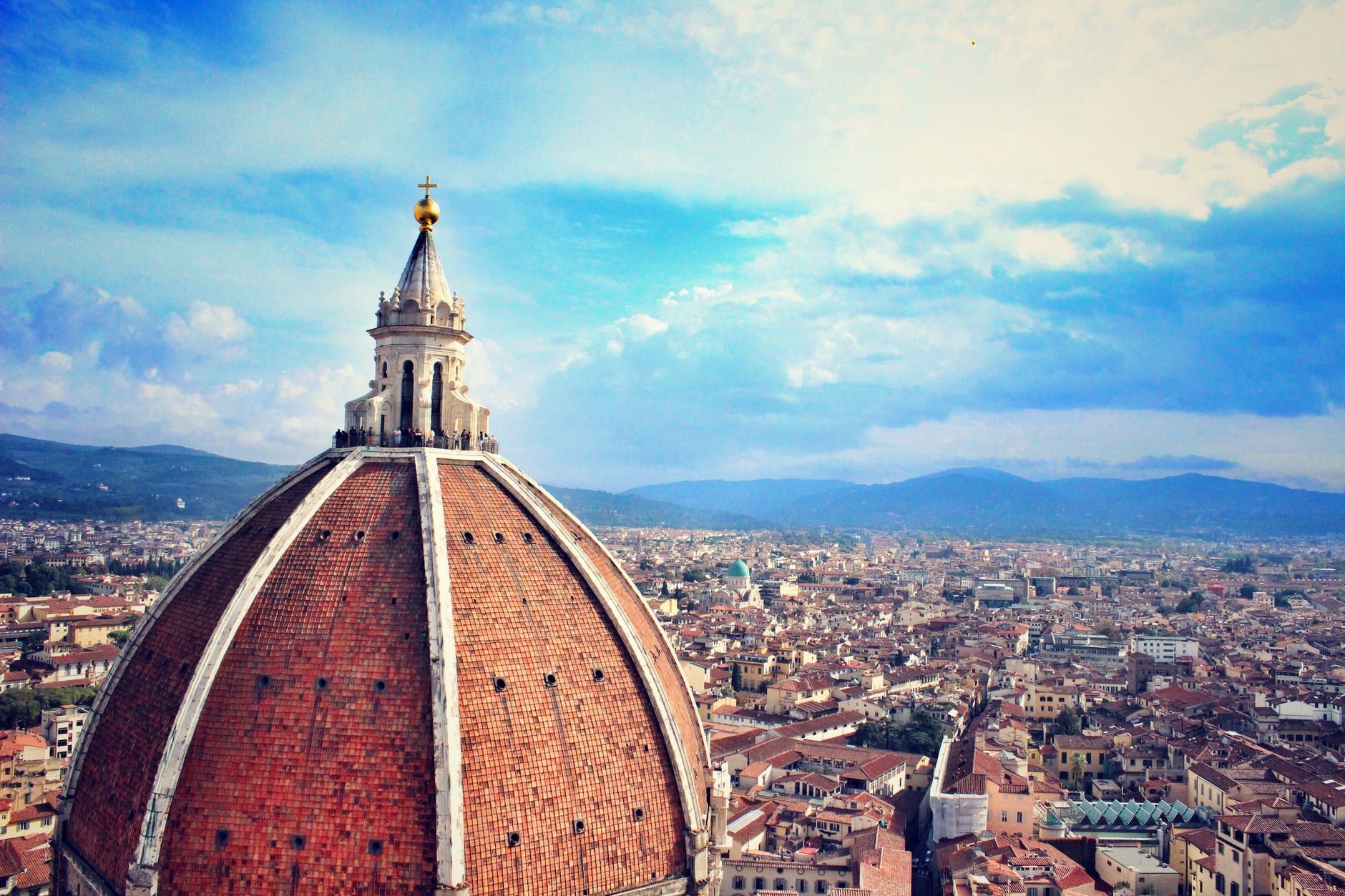 Florence is a grand love affair between nature and man. Is duomo the child? The city is home to several gems like Santa Maria del Fiore, Palazzo Vecchio, Ponte Vecchio, and some of the breath-taking Florentine architecture is also the first of Renaissance. Sunset over the Arno river is absolutely enchanting and romantic. The city is a paradise for lovers of food. It's famous for Gelato and different kinds of bread, pasta, and croissants. A special mention to Tuscan Wines.
5. Budapest, Hungary
Budapest is an exciting and flashy city. It has a glorious heritage and is beautifully built with the gigantic Danube flowing across the city. The Danube, the lifeline of Budapest, is embellished with elegant bridges, and this adds to the city's overwhelming appearance. Budapest has more than 100 natural hot water springs, and you can choose from modern, Gellert, Turkish-era and neo-Baroque style bathhouses. Don't forget to experience a vibrant nightlife and the famous ruin bars. Budapest is a great concoction of rich culture and modern lifestyle, and you must experience both.
6. Paris, France
It's a city of love. And you'll know why when you are there. There's just too much to see, too much to taste, too much to feel that you will never feel you've got enough of the city. The Eiffel Tower, the Gothic Notre-Dame Cathedral, Arc de Triomphe, The Louvre and Sacre-Coeur Basilica are some of the visual feasts that Paris offers. The open-air cafes, patisseries, and restaurants make you realize how embedded food is in the culture of France. You can see art, culture, and glamour in every nook and corner. In the night, it's mesmerizing to sit beside the Seine river and look at the dazzling Eiffel Tower. You'll be left with an indelible impression of it for the rest of your life. Oh, I totally forgot to write about how Paris makes you feel. Like you are in your lover's arms; secure, complete and at home.
7. Istanbul, Turkey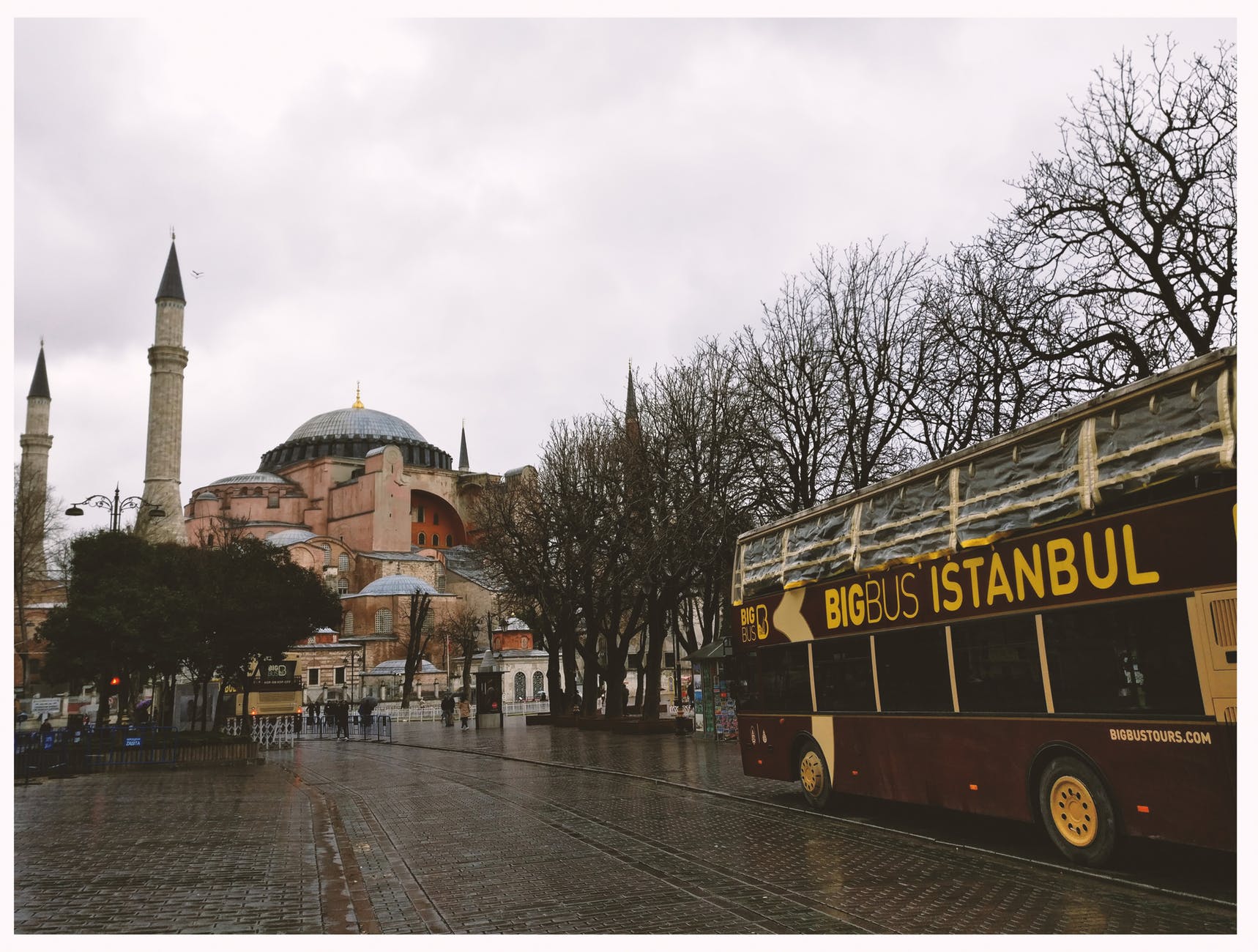 First things first, take a Turkish bath. You'll feel cleansed and purged to the core. Istanbul is a spirited city, and it'll make you feel at home, and at the same time, you'll never become more than a traveler. You'll be astonished by the architectural diversity it possesses. You may visit palaces, mosques as well as cathedrals, shop in the vibrant bazaars, and get a taste of distinct Turkish flavors. Formerly known as Constantinople, you'll feel the multi-layeredness in the culture owing to influences, across centuries, of empires in Europe and Asia while Istanbul was the locus of cultural exchanges between these continents.
8. Prague, Czech Republic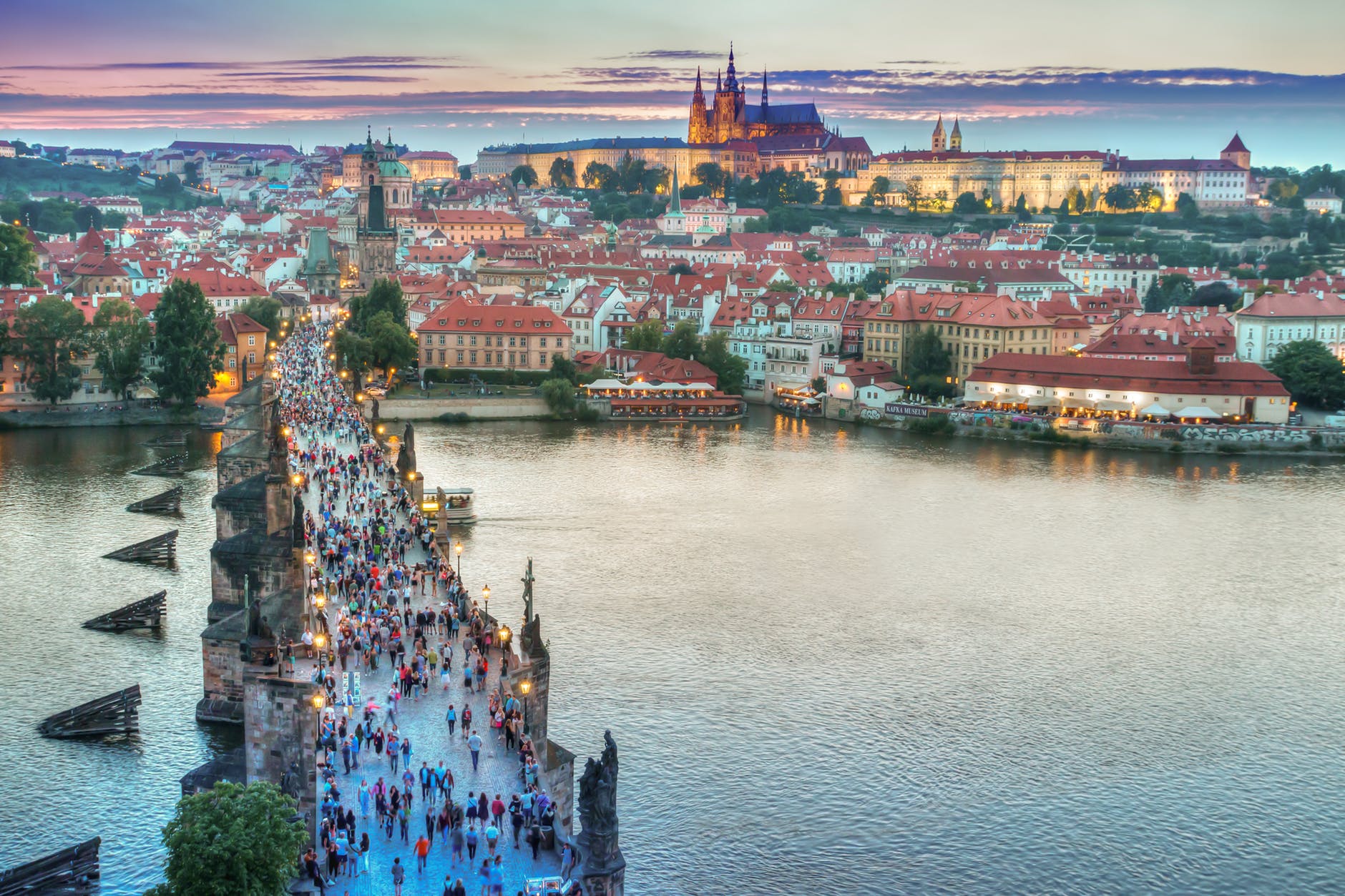 Prague is not just a city, it's an experience. The old town square is enthralling and full of life with Gothic churches and 17th-century buildings. The astronomical clock, dating back to the medieval times, is worth being around when it strikes an hour. Charles Bridge and Prague Castle are magical. Walking across the Charles Bridge, over the calm yet surreal Vltava river and looking at the distant Baroque architecture makes you want to stop time. Amid all this magnificence, an artist drawing a portrait of a woman live, a pianist playing and singing a beautiful song, and many other performers around you, make you forget that you are living in a world intruded by technology. How hard it is to come out of this reverie.
9. Dubrovnik, Croatia
This city makes you feel as if you've traveled back in time to the Gothic period. It's architecturally well preserved and richly diverse. The mighty stone walls around the old town are precious. The old town is laden with historic gems. The Limestone street and 18th-century buildings will fill you with a sense of timelessness. GOT fans are bound to get googly-eyed.
10. Bruges, Belgium
It's a small city in Belgium which is hands down one of the most quaint and mesmerizing cities you'll ever visit. The cobbled streets and medieval architecture make its appearance fairy tale-ish. The heart-warming castle, charming market squares, and romantic canals give the city calm and dreamy vibes.
11. London, United Kingdom
London has something for every traveler. It's steeped in art, culture, and history. It is architecturally rich and has structural wonders dating back to the Gothic period till the more recent times. Then there's London Eye to get a panoramic view of the city, the famous Big Ben, and the gigantic Tower Bridge. There are museums to visit, east London party hubs to go to, and tasteful restaurants and cafes at Soho to eat at. London has its own heartbeat, and you can feel the throbbing in its unceasing intensity and energy.
12. Barcelona, Spain
This is one of the most vibrant and architecturally intense cities of Europe. The city is marked by the modernist architecture of  Antoni Gaudi, and one of them is the incredible Sagrada Familia. Barcelona is an exciting city. It's famous for its nightlife and pub crawls. Do venture out to Gothic Quater, La Rambla, and Barceloneta Beach to taste the spirit of the city. You can also visit Monjuic and walk to the castle at the top of this hill. It's unbelievable how the vibes at Monjuic are powerfully serene and calming esp. when you juxtapose it with the rest of the city.
13. Bergen, Norway
Bergen is surreal and spectacular. You'll find yourself amidst the breathtaking and majestic mountains and fjords. Bryggen Hanseatic Whar, a UN World Heritage site, with its colorful wooden houses, is a must-visit. It will give you a sense of local culture. There are a lot of hiking trails that you can do, or you can simply rent a bicycle and ride along the beauty. A ferry ride across a fjord to Lysoen will leave you awestruck.
14. Zurich, Switzerland
Zurich, being one of the most important financial centers of the world, is immaculate and has an exceptional infrastructure. It's a rich people's city! At the same time, it's a beauty. When you visit the old town, you'll be dazzled by the pre-medieval architecture and the dreamy lanes along the river Limmat. Don't forget to visit Uetliberg to get a panoramic view of the City of Zurich and Lake Zurich.
15. Ljubljana, Slovenia
It is a beautiful and peaceful city. The Picturesque old town has an array of cafes and restaurants lined along the Ljubjanica river. The city is soulful, and you can just relax or walk around and feel yourself free from any kind of pressing emotions. It's a welcoming city, and people are pleasant. From Ljubljana, you can plan a road trip to Skocjan caves (with spectacular rock formations), Lake Bled and Koper.
Did you like the list of my favorite cities in Europe? Do you think I missed out on any city that deserves to be on the list? Then kindly comment. In case you think the list resonates well with you, please like, share and subscribe.
Keep Reading. Chao!
Love Travelling? You may like this post on beaches.