I can never forget October 14th of 2014. We were road tripping across Croatia and reached Zadar after a two hour long ride from Split. We'd spent previous two nights at the spectacular Bol Islands and were very sure Croatia could surprise us no more. After Plitvice, which was a day before Bol Island  (reverse chronology alert!), we had already made up our mind that Croatia was one of the best experiences of Europe. Post Bol Island (Zlatni Rat beach is one of the most surreal beaches in the world) we were sure we've seen it all. Little did we know.
A few other  fun facts. . . .
The road trip to Zadar from Split was magical. The dreamlike cruise ride from Bol Islands to Split had already changed us in more than one way. We were all very calm and quite throughout the road trip and halted at two places. One was a huge supermarket and other was some magical town like Narnia. I say this because there we had the best Pizza, muffin and ice cream of our lives, and we've not been able to arrive at the name of the town. And now that I think about it, the people in that mystical place were really nice, friendly and smiling. I remember we felt like outsiders there. (I don't know if it was because we were actually in Narnia or because we hadn't quite slept and showered in the last few days). Anyway, we reached Zadar, parked our car near the beach line and headed to a cafe. At about 6:15 we took our position on the stairs at the beach line.
Finally, This . . . .
Oh boy, were we amazed. The continuous melody of Sea Organ, the perpetual crashing of waves, the reddish sky, the kissing of the sea and the sky at the horizon and the setting sun was effing intoxicating. I can't tell if I was tipsy on a pint of beer or this canvas of the sky with spectacular colors got me high. To anyone who thinks that romance is only that between a boy and a girl should see sunset at Zadar. And then, I knew I'd seen it all and yet had so much more to see.
WHY BEACHES ARE SUPER COOL
Beaches are divine. The sound of the crashing waves, the calmness of the never ending waters, the sand between the toes, and relaxed and upbeat vibes make beaches a perfect getaway.  Beaches won't judge you even if you haven't lost all that weight you put on over the winters.  (It's only the people who do that, I mean judge you, and they are everywhere, so you might as well hit the beach)
So, here are top 12 reasons to be at the beach the next time you are holidaying.
1. Goodbye To Negative Energy
It is said that salt water absorbs and drives away all the negative energy from the environment. Perhaps this is the reason why atmosphere at beaches is very soothing and positive. A good salt water bath (or swim) at the sea will clear you from all the negativity trapped inside, outside and around you. A good dip into the sea is indeed calming.
2. Lively And Chilled Out Vibes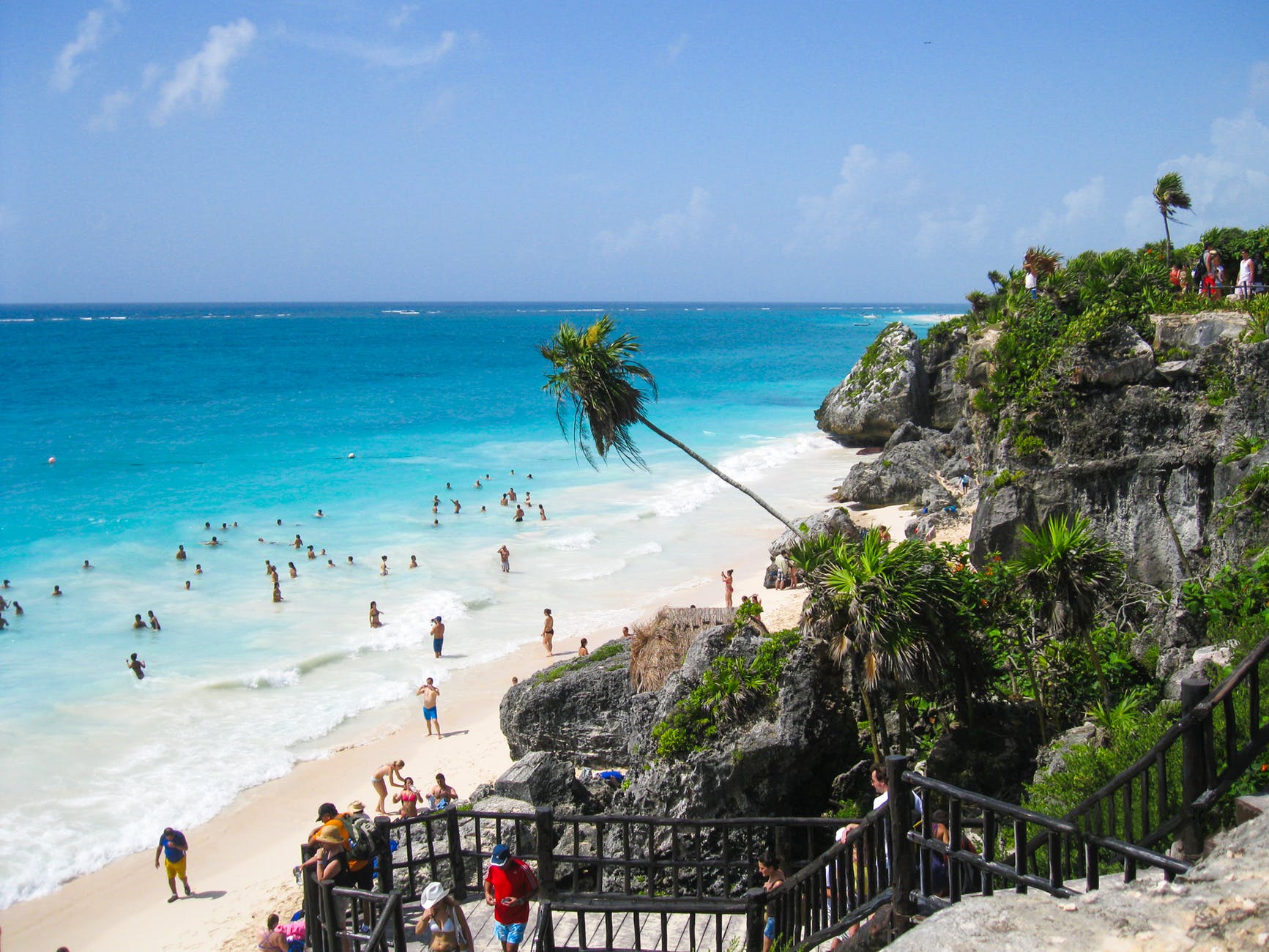 You'd know what I mean if you've ever been to beaches. A bunch of people in shorts, tank tops, and swim suits as far as the eyes can see, walking along the beach line, enjoying  solitude or having a great time with friends and families, a Pina Colada in hand (or Coconut Water because it's healthier) and perpetual smile on the lips. This is how it is on the beach. Even if you really really try hard, you cannot keep happiness at bay( because some people try hard not to be happy).
3. Deep Relaxation
The effect of seas on our eyes and mind have been scientifically studied. It has been proven  "blue space" has a calming effect on our mind. The power of sea is such that when at  beach, there is no other way to be than be in the present moment. Besides, a perfect temperature, cool breezes and warmness of the sun makes these amazing beaches perfect to doze off into a deep sleep. Not just that, after a good beach time, taking a shower and subsequently hitting the bed is a perfect recipe for a divine sleep.
4. Fun Activities
Indulge in water sports like parasailing or scuba diving or play volleyball, beaches offer countless options to have fun. Beach Parties for the bohemian in you, a nice little shack shop to sit your day away or simply sunbathe, there's no dearth of activities when on the beach. How about a beach picnic, the kind where you get a picnic basket and even BBQ?
5. Close to Nature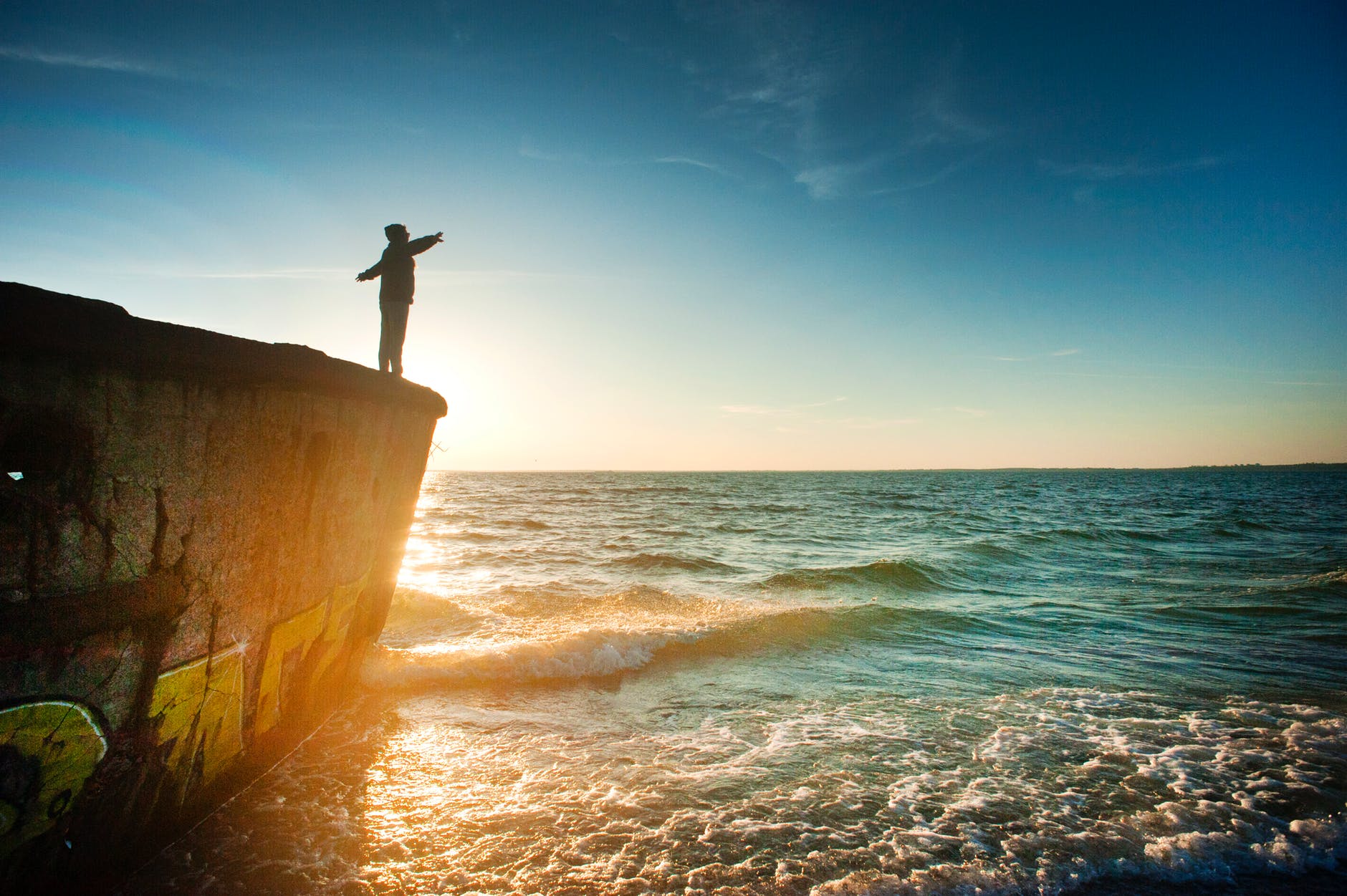 Soak up some sun, fill in your lungs with pure and rejuvenating air and walk down the sand aisle. Sea waters for long have been said to have a healing power. Did you know that sea water has salt and minerals that is said to have ability to speed up the healing of your scars and cuts . Sea water may even soothe your muscles and joints. Sand at the beach can help remove dead skin cells from the feet. And the best part is you are in the nature's lap and yet not far away from the "real world".
6. Fitness At Beach
Are you one of those people who value healthy physical routines even when on holidays. Beach is not going to disappoint you. All that water sports, swimming, rambling, and jogging you'll be doing at the beach is an excellent way to stay active. Rest assured that despite gorging on the tempting sea food, you'll stay healthy, fit, or even lose a couple of pounds at the beach. The plump me after winters would rather hit the beach than hit the gym.
7. Get Some Space From Technology And Co.
Can we really log off from all the devices and connect to the wifi of waves, please? Thankfully, phones and laptops don't gel well with seas and sand. Beaches are a perfect place to de-clutter and read that book you've been trying to get your hands on for a long time now.  This has got to be an absolute me time and about things that you love to do.
8. Escapade with Friends And Family
What a great way it is to spend a day with friends and family, talking, joking, munching, singing, laughing, creating memories and strengthening bonds with those who matter. Beach plus People plus Food. Life is perfect.
9. Magical Sunrise And Sunset At The Beach
Sun is really important for us. I always wondered if Earth welcomed Sun every morning, bid au revoir every night and gave our Sun the respect it deserves each day. And then I saw a sunrise at the Bay of Bengal. Sunrise and sunset are massive affairs at the beaches around the world. It looks like all the beauty of the world assembles at that one singular point at that moment. The color play of the skies, the enormity of the seas, and the magnanimity of the sun is the grandiosity of beauty that nature can showcase. Phew. This is what happens when you try to explain something inexplicable in words!
10. Perfect Romantic Surrounding
If I ever did a survey, I guess 70% people would answer this way:
Dream Date? At the Beach.
Dream Wedding? Beach Wedding.
I just came up with a figure, maybe because 70% of Earth's surface is covered with water. Also, did you know 60% of human body is water. So it's every natural for us to love being in the vicinity of water.
I don't know if that made sense. All I have got to say is beaches are romantic. Period.
11. Surreal Beach Night
Starry nights, the never ending waters, the faraway lighthouse, the utter silence and yet the perpetual sound of crashing waves, nights at beaches are dream-like. A perfect dinner under the night sky and walk along the shore line and cold sand under the feet is the ultimate way to feel alive. Sea can really talk to the soul and envelope our mind with the calmness it stores at its depths.
12. Unique Food Experience
Food is amazing  at the beaches . Apart from the distinct delicacies and sea food that one gets to relish, there's an unmissable distinctness in the taste of food at beaches. I don't know if it is the salt in the air or if the food is prepared with some secret ingredient, but it tastes differently, which I personally love.
If you think that the amazing beaches around the world make for a perfect getaway and at the same time the post resonated well with you, kindly share, like and subscribe. In case, you'd like to comment, please do in the comment section below.
Like beaches, but a mountain lover at heart? There's Love for Mountains as well.
Keep Reading. Chao!