There are three kinds of people in this world: non-readers, laid-back readers, and Avid Readers. This post is for the former two kinds. People who don't read books are considered to be book-haters. But, hey, that is so not true. It's all about finding the right book. Nobody wants to leave the book midway through or miss out on an extra bit of experience. But if a book has not been able to create a room in someone's mind, it should be okay. Anyway, I belong to the laid-back readers kind and understand the perceptions and point of contentions involved in reading. So, here's a list of books that are easy-reads, interesting, medium-length (300-350 pages on an average) and page-turners. Find your favorite one and give it a chance:
1. The Kite Runner
I devoured this book. Set in Afghanistan, it is an extraordinary story, and the characters are remarkably well-formed. It'll deeply move you to know how things transpired in Afghanistan during the early 70's until recently. The protagonist grows to be a middle-aged man with guilt, for something that he did as a young boy. He makes some risky choices and takes the hard way to be vindicated.
Check out The Kite Runner Review on Goodreads.
2. The Book Thief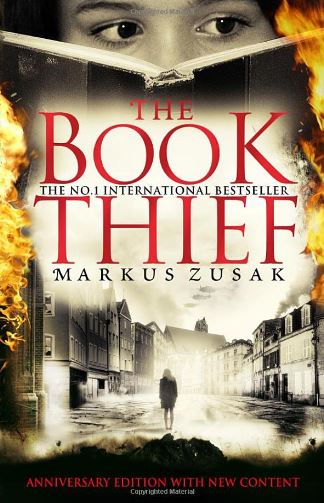 This one's a masterpiece. Many books have critically analyzed and written about Europe during WWII based on word-of-mouth accounts, lost-and-found journals, and real stories. However, this book stands out among all of them. The narrative is set in Germany in the time of WWII and Hitler's dictatorship. It is a moving story of human sufferings and emotions, with death as the narrator as well as a character, and a young girl as the protagonist. All the characters are wonderfully written. Hands down, it is one of the most powerful books I've ever read, and the stories of solidarity and sacrifice depicted in the book are heartwarming. In case you are ready to take the plunge, I promise you, you'll emerge a different person.
There is a disclaimer: It's a bit bulky with 500 plus pages, and it's not fast-paced. Nevertheless, READ IT. Even if it's not the first book from the list that you'd like to pick, let it be 2nd or 3rd, but do read it.
Check out The Book Thief Review on Goodreads.
3. Kafka On The Shore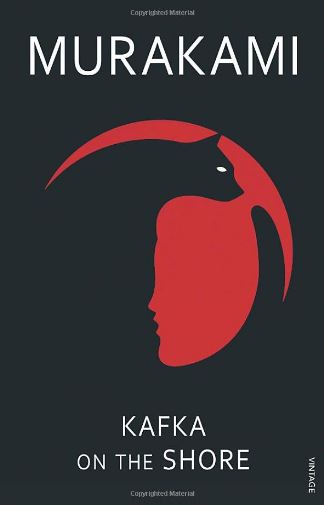 It is one of the most mind-bending and magical books that I've ever read in my life. To give you a glimpse into the story, it has two lead characters, Kafka and Nakata, who's life-paths get intertwined, and they travel across Japan. Kafka Tamura is fifteen-year-old and a runaway from home. Nakata is an old man with an ability to talk to cats. This book does not have the kind of ending you expect from a novel, but that, I guess, is the beauty of Murakami's books. It is a page-turner with mind-boggling twists and turns and an exceptional book. Though a bit lengthy, it's totally worth it
Check out Kafka On The Shore Review on Goodreads.
4. The Alchemist
This book is compelling. You'll become so involved in the book that the protagonist's quest will become yours in no time. The book means different to different people; to me, it is spiritual guidance. It's a short-read with a spell-binding story, and it'll do something amazing to your mind.
Check out The Alchemist Review on Goodreads.
5. The Pelican Brief
This is the first thriller on the list. This one's a fast-paced, original and well-written book. John Grisham is one of the best in this genre, and it's always fun to read his books. It's certainly not a pulp-fiction. I had a moment of epiphany while reading it. My skepticism for powerful institutions increased and as this book portrays they have two appearances, one which they show to the common people, and the other which is their actual facade. The characters in the book are well-described, and the writing is striking and enthralling. You'll surely have a good time reading it. I am out and out biased towards this book as this was the first one that I read.
Check out The Pelican Brief Review on Goodreads.
6. The Little Prince
Read it! Read it! It's the sweetest book you'll ever read. It will make you happy. Isn't there a child inside all of us grown-ups? This book will directly speak to the child within you. It's barely a hundred pages long. It's engaging, amusing and beautiful. Just don't think too much. Give it a try. At the least, you'll end up feeling like you just had a brownie dipped in hot chocolate.
Check out The Little Prince Review on Goodreads.
7. 1984
You have to read this one. It's difficult to not love it. This book is one of it's kind, and it will be embedded in your mind for the rest of your life. The plot is centered around "George Orwell's nightmare vision of a totalitarian, bureaucratic world" and Winston is trying, covertly, to stand up against it. It's sheer brilliance, and once you read it, you'll want more of George Orwell.
Check out 1984 Review on Goodreads.
8. Dark Matter
The premise of the book is intriguing and centered around multiple realities and multiverses. The protagonist finds himself in a world which is similar to his in a lot of ways but is not his own.  The plot is fast paced and keeps on getting larger than life. The book is primarily a science fiction but also falls in the genre of thriller. You'll feel overwhelmed and start wondering about your own reality, as you progress. For reluctant readers, it's a good first-pick.
Check out the Dark Matter Review on Goodreads.
9. To Kill a Mocking Bird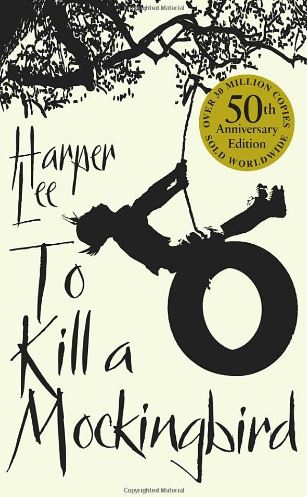 This one's powerful and intensely moving. It's very likely that you've read this one or at least heard about it. It's a story from the point of view of young Scout Finch, and how as a child she views follies, cruelty, hatred, pathos, kindness, and love in human behavior. It's a story about racial discrimination and other societal complexities. However, at its core, it is sweet, humorous and has an innocent spirit.
Check out the To Kill a Mocking Bird Review on Goodreads.
10. Not a penny More, Not a Penny Less
Jeffrey Archer is a master writer in the genre of thrillers. You will not be able to put this one down. It's an intelligently written, suspense, thriller novel and you will be hooked on this one. For all the reluctant book readers who are looking to get done with one book, you'll breeze through this one. There's good humor and an exciting climax. In case you like the author and the genre you can also check out Kane and Abel, which is of his most popular books.
Check out the Not a Penny More, Not a Penny Less Review on Goodreads.
11. The Stranger
I am not sure how to write an intro to this book. The protagonist is not a typical central character. In fact, he is everything that is not exacted from the main character. But, why in the first place are there expectations connected to the central character? Isn't it applicable to real life as well? How often do we see life for what it is rather than seeing it through the societal lens? The stranger will raise a lot of hard-hitting existential subjects. You'll not get solutions to most of them. On the upside, it's an easy read and only a 100 pages long!
Check out The Stranger Review on Goodreads.
12. The Things They Carried
It's an overwhelming, well-written and powerful book about the Vietnam War. It has stories of how young men at their early 20s handled insurmountable pressures, made decisions that they never in the first place would have wanted to make and lived with the guilt of making choices that cost lives. Though it's a work of fiction, it really gives you insight into a young soldier's mind. What's most heartbreaking about the book is the portrayal of how these soldier's of Vietnam war were treated post-war in their home country.
Check out The Things They Carried Review on Goodreads.
13. A Thousand Splendid Suns
It's a profoundly moving and an overwhelming book. It will make you grateful for the life you are living. Khaled Hosseini is a master author when it comes to creating poignant stories which not only are page-turners but at the same time brings forth some deep-rooted realities of the place. This story revolves around the lives of two women and how their lives got intricately connected under appalling conditions.
Check out A thousand Splendid Suns Review on Goodreads.
14. Looking For Alaska
If you are a fan of stories of friendship and love, you are in for a treat. If you are not, it's still a lovely book. You'll not be able to put this one down with its engaging plot, well-drawn and realistic characters and an undertone of profound philosophical messaging. It's coming of age story of a boy meeting a girl of his dreams, who let him into her world. What happens afterward is going to lead you to a great perhaps!
Check out Looking for Alaska Review on Goodreads.
15. The Girl On The Train
Another thriller on the list, it's a gripping and nerve-racking story. With a well-executed and fast-moving plot, it engages the reader right from the start. Rachel travels by the same commuter train, at the same time of the day, day in and day out. Every day she notices a house while the train is at one of the stoppages. One day, while looking at the house she sees something, and her life changes forever. The story is packed with suspense and you'll not be able to leave this one midway.
Check out The Girl On The Train Review on Goodreads.
Did you like the list of books for reluctant readers? Do you think I missed out on any book that you think falls in this category? Then kindly comment. In case you think the list resonates well with you, please like, share and subscribe.
Keep Reading. Chao!
You may also like to read 12 amazing and feel-good books.