Here are a few good breakfast options which are filling, tasty, nutritious and easy to cook. The sauces and dressings used are easy to make at home, but you can also get them from your supermarket. Let's get going and do try out a few them:
1. Spaghetti Salad
There's no human in the world who doesn't love pasta. Oh, you don't? Never mind, you are still a human, maybe with an underdeveloped taste bud. For the rest of us, we've sure loved to experiment with our pasta. This one over here is a healthy alternative to calorie-ridden pasta, in case you are carbs conscious.
You'll need to slice cherry tomatoes, onion, bell pepper(green), cucumber, broccoli and black olives, and mix them all with boiled spaghetti. Add some homemade Italian dressing. And then, dig in.
2. Burrito
Tortilla filled with the goodness of vegetables is a personal favorite. It has moderate calories and high nutritional value and is delectable.
Filling consists of finely chopped and sauteed carrots, bell pepper(green), broccoli, cabbage, corn, and green peas. You can definitely add roasted peanuts and sliced olives to give crunchiness to the filling. Mix freshly made tomato sauce with the filling. And yeah, don't forget to add some fresh cilantro. I can imagine myself eating this one today.
3. Bread Pizza
A little bit of cheese has never harmed anyone. You can get Feta or Swiss cheese, whichever you prefer and grate some. Remember, it's supposed to be a healthy breakfast, so don't overuse cheese. Finely chop red onions, bell peppers(green), corn shells and mushroom. Spread fresh homemade tomato sauce on a slice of brown bread and add the vegetables on it. Sprinkle some cheese and grill your bread pizza.  Doesn't it sound crispy and easy to make? You can always add veggies of your choice.
4. Yogurt Smoothies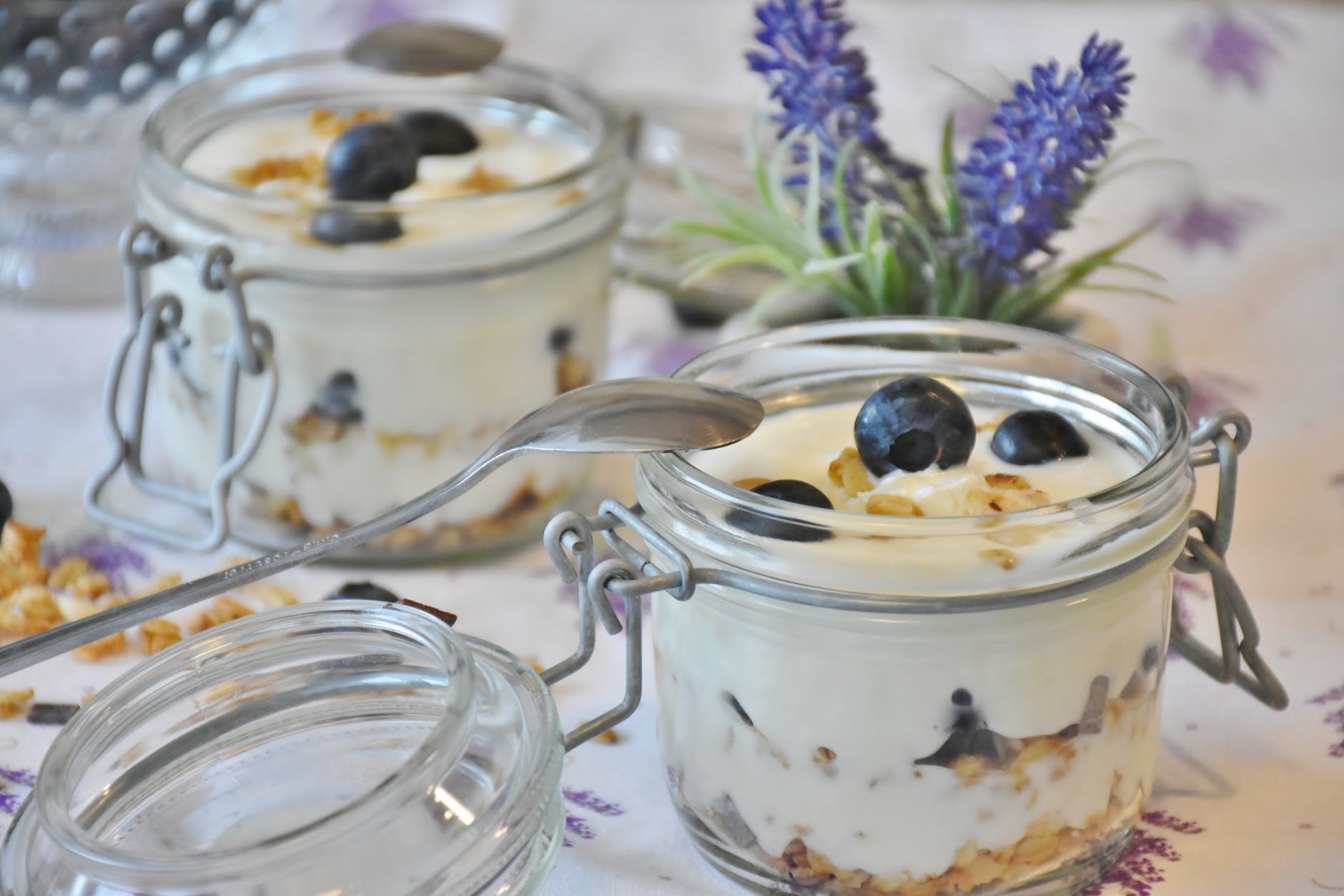 This is a quick snack to have at any time of the day. Get some yogurt and fruits of your choice. Put it all in a blender, and add some honey to make it sweet and some milk to give it consistency. Blend the mixture, and once you get a smooth consistency, pout it in a glass and savor your smoothie. My personal favorites are blueberry and strawberry yogurt smoothie.
5. Vegetable Sandwich
Get a multigrain bread if you can, in case you have reservations about including a sandwich in the list of healthy breakfast. I prefer brown bread.
For the filling finely chop carrots, onions, corn (this you can use as it is) and bell pepper(green) and mix it with grated cheese. While you are grilling your sandwich, make a quick drink, like a smoothie.
6. Smoothies
There rarely are things in life which are easy to get and at the same time worth it.  Making a smoothie is one of them. Check out all the fruits you've got, and blend them. I made one with bananas, apples, strawberries, and kiwis. Blended them all, added some water and honey and that was it. You can also make milk based smoothies like the one with strawberry, orange, peach, milk, and honey..
7. Semolina Pancake
It's different and the healthiest of all the options in this list. Apart from low calorific value, it's also pretty direct to cook. Mix semolina with a couple of spoonfuls of yogurt and add water to make it thick enough to spread on the pan. Finely chop onion, green beans, carrot, green pepper,  green chilies and add all of this to semolina mixture. Now, make it how you'd make an omelette.
BTW, I am assuming you've been adding salt and pepper in all of these breakfast options.
8. Omelette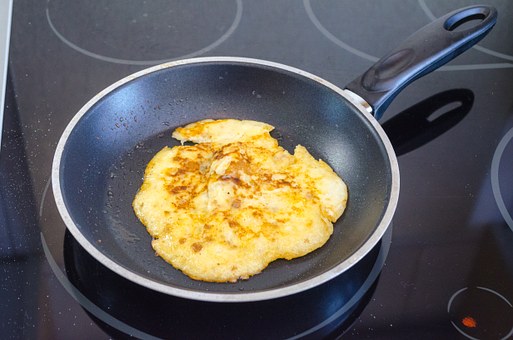 I have a love-hate relationship with this one. There are days when I don't wish to even look at an omelette and other days when I have it for breakfast for 7 straight days. It is a healthy and filling option. Additionally, there are many variants of it to try out. You can make the spinach mushroom one. Saute mushroom, garlic, and spinach, and sprinkle some thyme. Use it as a filling for the omelet. The taste of mushroom and spinach mingles really well. Or you can go for a classic tomato onion omelet.
9. Spicy Chickpeas With Salsa
This one's too healthy to be true. You can boil chick-peas at home (I prefer it this way), or you can get canned ones. Spice up the boiled chickpeas a little bit with pepper and paprika, and sprinkle some cilantro on it. Make the salsa by mixing finely chopped onions, tomatoes, green bell pepper with lime juice and other herbs and spices. Now have the salsa alongside with the tangy chickpeas.
10. Stir-Fried Vegetables
Surprisingly, vegetable salad is among the most delightful food choices on this list. You need to dice carrots, green beans, mushrooms, red bell pepper and broccoli, and add jalapenos, green peas, and corn shells. Saute the veggies, and add a little soy sauce, vinegar, and cornflour. Corn flour is added to make the sauces stick to the veggies.
One important tip, whenever you are sauteing, add salt and pepper after you have removed the veggies from the flame.
11. Gram Flour Pancake
It's as easy to cook as getting a water bottle from the refrigerator. Don't believe it? Take some gram flour,  keep on adding water till it's a thick enough paste to spread well on the pan. Add some finely chopped onion and green chilies. You can add some yogurt to make it crispy and whisk the mixture well. Spread it on a pan and add some olive oil all over for the taste. Eat it hot.
12. Scrambled Eggs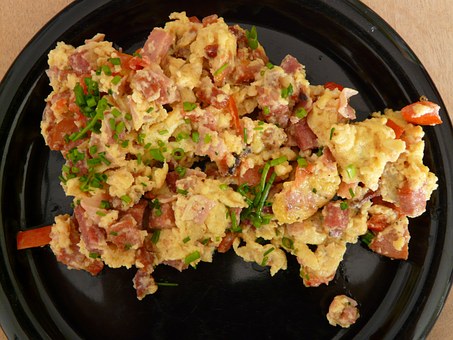 Scrambled eggs are featuring last in this list, nonetheless are a popular breakfast choice. I prefer adding vegetables than having scrambled eggs sans them. It's easy to make. Beat the eggs with milk, add finely chopped and sauteed mushroom, onion and green pepper. Pour the mixture on the pan, cook it, and sprinkle some cilantro in the end. It's a classic.
These are my quick healthy breakfast options. Do let me know if there are any of your favorites featuring on this list or in case you tried to make any of these. Post your suggestions on the comment box below. In case you think the post resonates well with you, please like, share and subscribe.
Disclaimer: Some of us might be allergic to certain food items. Kindly consult a specialist before consuming anything that doesn't suit you.